Somewhere between the recent Solar Eclipse, Various ISS shows, NBM shows and Print 17 in Chicago, Epson released the new F9370 dye sublimation 64" printer with many new enhancements for higher quality and productivity.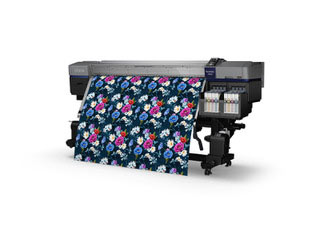 Coupling this with a robust rotary oil filled drum heat press with larger diameter drum, you can realize up to 1,169 square feet per hour of printing production from the Epson F9370 and with the USAheatpress Eastsign RTR-1742-H with a 1 meter drum (39.37") diameter size get up to 886 lineal feet per hour production. What a great combination! Even a trip through the St. Louis airport found Soft Signage all over replacing back lit displays!
Recently discussed at our Dye Sublimation Training Classes in Denver with Epson Mark Trimble and reviewed at the Denver NBM show, this concept will boost productivity for large volume producers of dye sublimation apparel, roll to roll and most any application.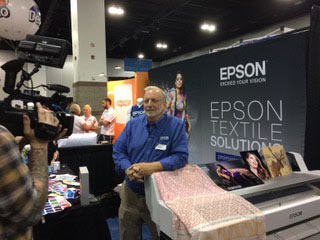 As consultants and providers to the dye sublimation industry, Digital 2 You has the expertise in guiding you through the 12-18 month learning curve and process of taking production dye sublimation to a profitable level. By providing the right dye sub wide format printers and matching them to the right heat press solutions, we can offer your group a turnkey equipment package to meet your production needs. Digital 2 You and USAheatpress are the exclusive importers of the Eastsign SOT versions of heat presses and offer US stocking of inventory for prompt shipment, installation & training options, parts stocking in the US and a network of dealers to support your local needs. For more information on Epson wide format dye sublimation printers & Eastsign SOT, MOT, or RTR rotary heat presses, please contact Dennis Halley at 720-480-5196.